Ex Alebtong NRM woman MP aspirant offers FDC's POA shs150k for new shoes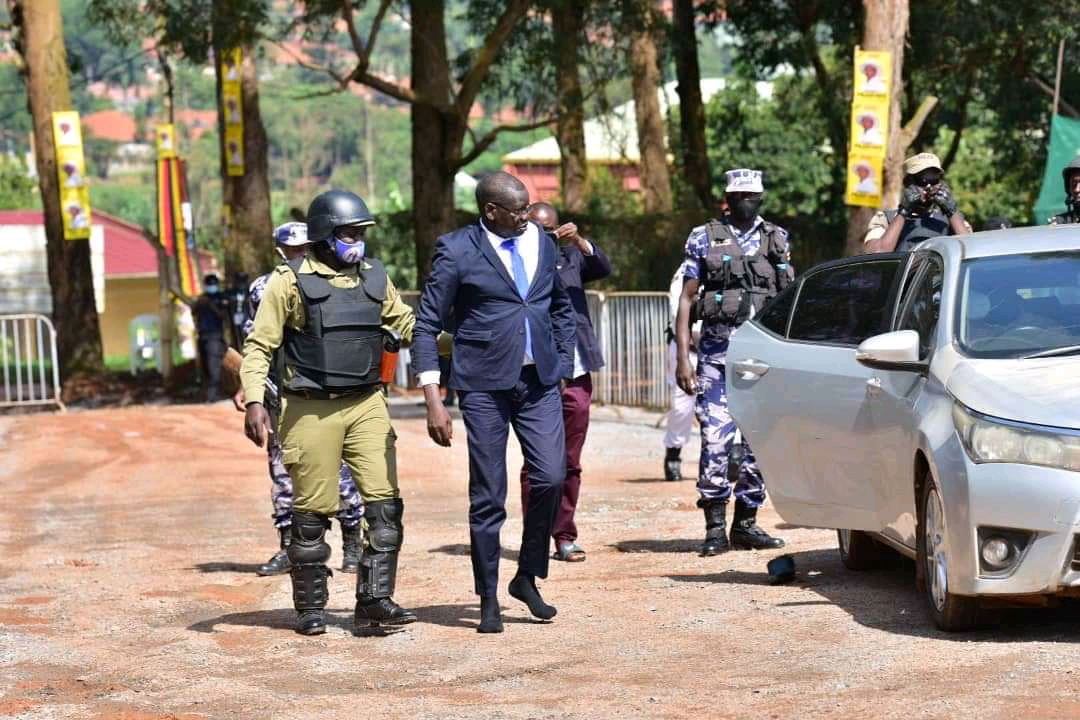 Read Time:
1 Minute, 30 Second
Last Updated on: 17th November 2020, 09:14 pm
Lira – 17 November 2020: The Forum for Democratic Change (FDC) party presidential flag bearer continues to campaign with no footwear.
Mr Patrick Oboi Amuriat (POA) abandoned wearing shoes after he was brutally arrested by joint security team on 3 November 2020 at FDC party headquarters, Najjanakubi, Kampala.
POA was pulled out from his car and dragged to a waiting police van. He was soon driven straight to Kyambogo university cricket grounds where nomination of presidential candidates was taking place.
Unexpectedly, POA, who's also the FDC party president arrived at the venue wearing no shoes, saying it was taken by Museveni's security forces.
The FDC leader for the last two weeks and still counting has traveled to more than 10 districts doing his campaigns barefoot.
Some are saying his behavior is "uncalled for, shameful" and won't add up his votes in the general elections.
Speaking to TND News on Monday, Jannet Akello, the former aspirant for Alebtong Woman MP seat but lost the NRM primary elections, has come out to support the FDC leader.
"Someone tell Mr presidential material Oboi to finally wear his shoe. I fear he might contract deadly COVID-19 via his feet. Walking without a shoe is not a problem but this is more safe in safe surrounding," she said.
"Symbolically, we acknowledge with pain how he lost his shoes to police during nomination but this is not enough reason to make him walk every where without shoes," she added.
The NRM member who has announced postponement of her political activities until 2026, revealed that: "Lastly, we admire his suit but wearing it without shoes is stealing all his votes."
"Actually, as a kind hearted NRM cadre from Alebtong, i am offering him shs150,000 for a new pair of shoe," she told this publication.